Mr. and Mrs. Prats Welcomes Baby Lily.
The wait is over fans and family of Isabel Oli and John Prats as they announced the birth of Baby Lily Feather by posting a photo of her right foot on their respective social media accounts.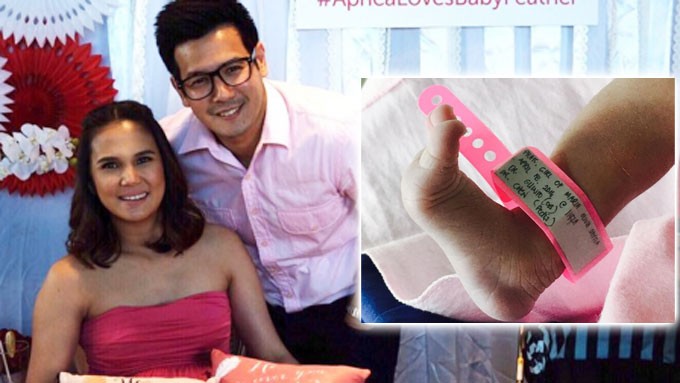 On Monday, April 18, the celebrity couple took to their Instagram accounts the photo of their first born. Prats first posted a quote card giving people an easy hint of the arrival of their daughter.
"Thank you Lord God for today! 04-18-16," he posted.
In the next post, the now proud daddy posted a photo showing the foot of the baby as captioned, " So this is what LiFe looks like. Hello my #BabyDynamite @featherprats04-18-16 #WeAreTheDynamites."
On her account, Oli also posted the same photo thanking God.
While so, the happily married couple did not reveal much about their newly born baby especially about the birth.
In the previous interview, Prats revealed how excited he is in the birth of his baby. He added that he is also nervous.
"Hindi ko alam, kinakabahan talaga ako sa part nay un. Masakit, e. Baka ako yung nahimatay agad!"
The actor and dancer Prats tied the knot with actress Oli on May 16 last year in Batangas with two ceremonies including the Christian wedding rites that occurred later in the day.
The two earlier became trending online as Prats proposed to Oli via flashmob at Eastwood.
Catch our latest news stories here.