Russian National in Cebu Seeks Help after Loses Valuables from a Thief
A poor Russian national in Cebu seeks help on the street after he loses all his valuables after being victimized by a thief.
A concerned Facebook user named John Carlo Villaruel shared the awful situation of a Russian national requesting assistance on the street. According to Villaruel, the Russian who has misplaced his passport is pleading with Cebu authorities and the general public for assistance so that he can return to his home country.
The foreign national has been identified as Vladislav Igorevich Saulev, who has been in Cebu since February 24, 2023, according to Villaruel. Saulev said that he was a victim of a thief in the city in question.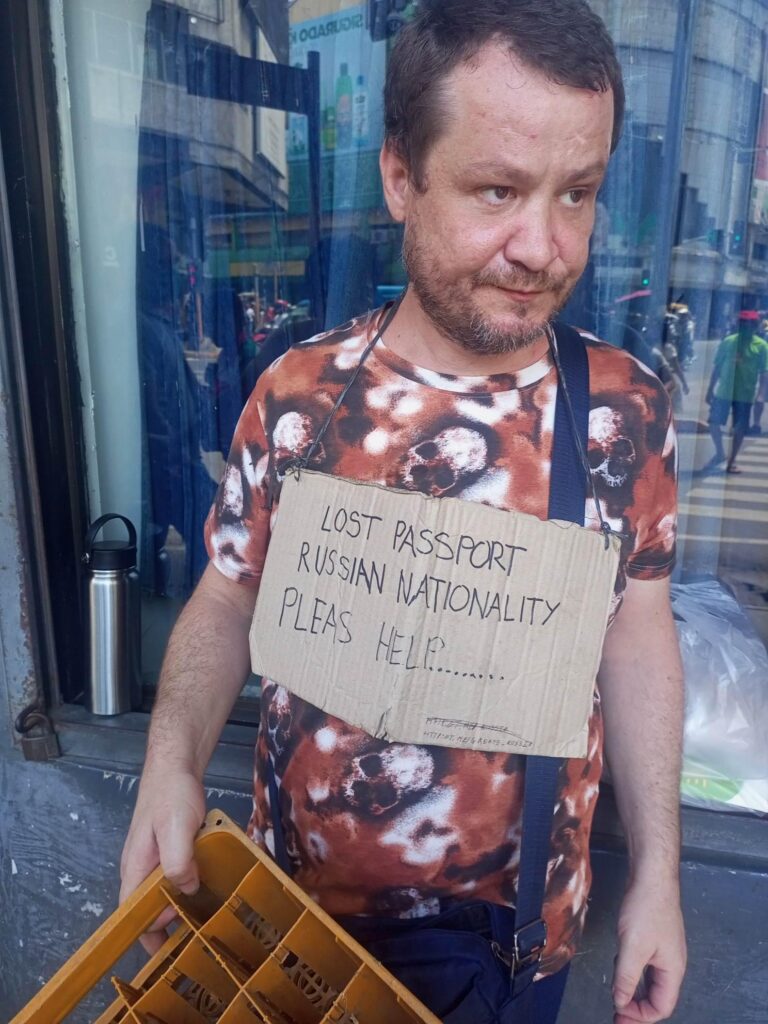 Saulev reported to Police Station 5 in Barangay Ermita, Cebu City, that a robber stole his backpack, which included his passport, laptop, smartphone, ID, and wallet. The incident occurred on February 25th of this year, based on the post.
Saulev is currently residing at a pension house in Cebu City. For the past two weeks, he has been selling bottled water along Colon Street in downtown Cebu City to meet his daily necessities. He is also spotted with a placard stating that he has lost his passport.
Many foreigners admire the Philippines because of its gorgeous tourist sites. As a result, an increasing number of foreign visitors visit the Philippines each year. However, many foreigners have been reportedly victimized by fraud committed by Filipinos. Many anecdotes about foreigners requesting to return to their home country after being victims of scammers have circulated on social media.
READ ALSO: Willie Revillame to Conduct Loyalty Check to Employees Amid Issue
What are your thoughts on this article? Just feel free to leave your reactions in the comment section.
Thank you for taking the time to read this. We aim to give the freshest and in-demand content to our visitors. Come back next time at NewsFeed for more updated news