BREAKING: Backriding Banned Again In Areas Under MECQ – Highway Patrol Group
BACKRIDING BANNED AGAIN – According to a highway patrol group, backriding in areas under an enhanced modified community quarantine (MECQ) is not allowed.
In an attempt to prevent and to hinder the spread of COVID-19 disease in the Philippines, the Inter-Agency Task Force for COVID-19 implemented a protective shield for back riders. However, motorists air dismay to the implementation as it was caused by several accidents.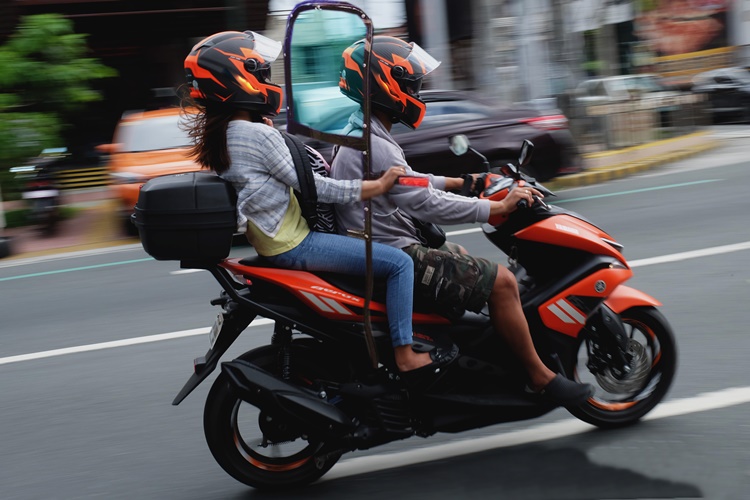 Previously, the IATF mandated that backriding was only allowed if the passenger and the driver are married or live-in couples. However, they emphasized that a barrier must be placed between them to be allowed on the streets.
This decision was met with massive outcry from the public citing that the barrier would be useless. Along with this, an engineering group warned that the installation of the barriers would cause instability and could be potentially dangerous.
READ: MDPPA Releases Statement on Installation of Motorcycle Barrier
But as Metro Manila and neighboring areas were reverted back into a MECQ, authorities have decided to ban backriding in its entirety. Meanwhile, hundreds of residents have already invested time, money, and effort in the installation of the barriers.
READ: Motorcycle Protective Barriers Sell Like Hotcakes Since Implemented
According to a report from News5, the Highway Control Group confirmed that barriers are no longer allowed. Instead, the IATF encouraged the use of bikes and other non-motorized vehicles for travel.
READ ALSO: Motorcycle Rams Bicycle Rider As He Crosses Pedestrian