President Duterte Posed With IATF Members During Meeting
President Rodrigo Duterte struck a pose together with the members of the cabinet during the IATF meeting on Monday.
This, as President Rodrigo Duterte on Monday met with the members of the Inter-Agency Task Force for the Management of Emerging Infectious Diseases (IATF MEID) in order to tackle the decision on whether or not to lift the enhanced community quarantine (ECQ) in Metro Manila and other areas in the Philippines.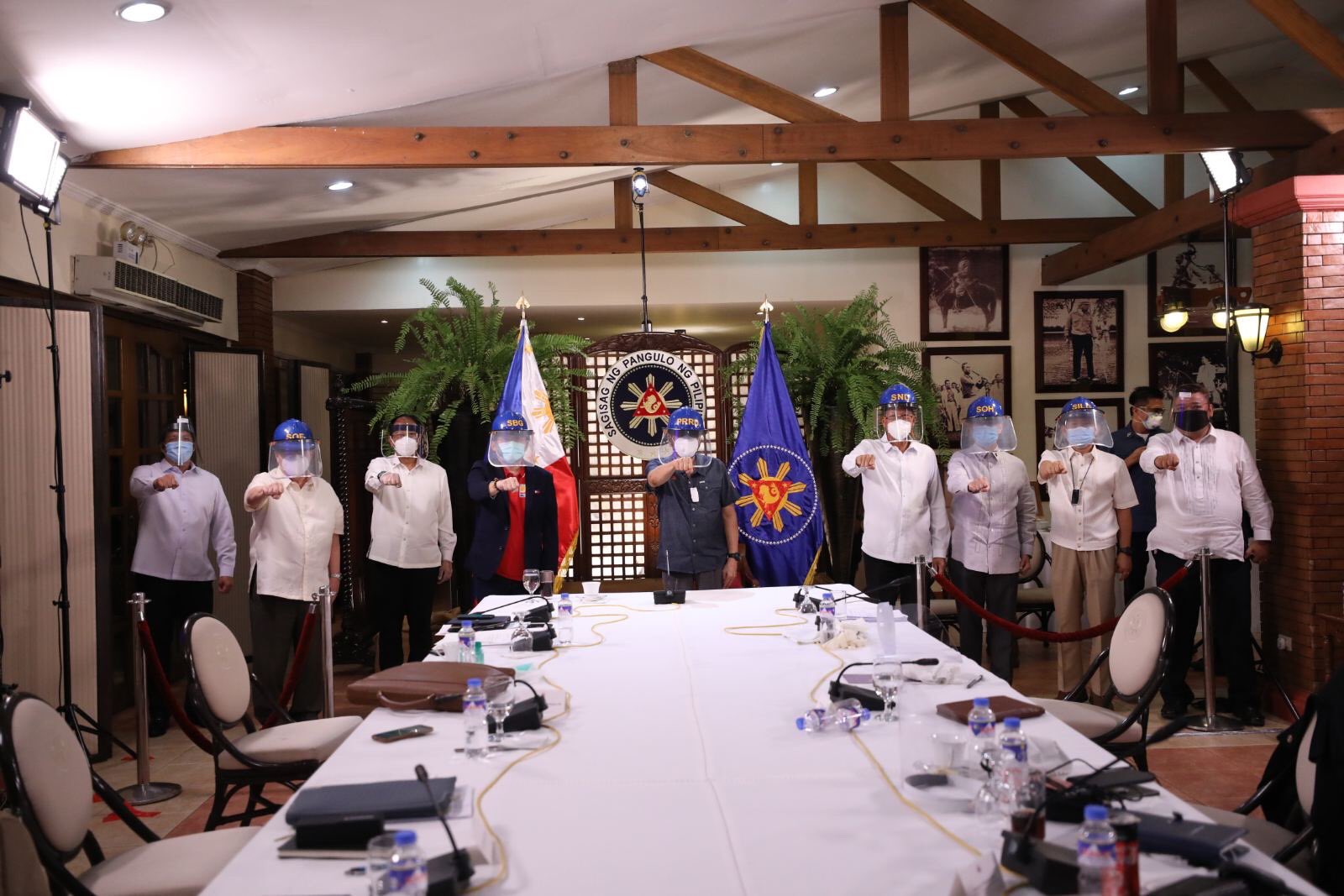 Earlier, Presidential Spokesperson Secretary Harry Roque said that the televised address of the President will air on Tuesday morning.
The said announcement came as the enhanced community quarantine in Metro Manila and other areas — Central Luzon (except Aurora), CALABARZON, Pangasinan, Benguet, Albay, Bacolod City, Iloilo province, Iloilo City, Cebu City, Cebu province, Zamboanga City, and Davao City — will end on May 15.
Other areas in the Philippines that were not mentioned above were already under the general community quarantine (GCQ). Presidential spokesperson Harry Roque earlier warned the public that the threat of the coronavirus disease or COVID-19 was still there even if an area was under the general community quarantine.
As of 4:00 p.m. of May 11, the Philippines reported 292 new confirmed COVID-19 cases, 75 new recoveries, and 7 new fatalities. This brought the total number of confirmed COVID-19 cases to 11,086, with 1,999 total recoveries and 726 total fatalities.
More updates about this may be posted soon. Thank you for visiting Latest Philippine News – NewsFeed!