The demanding MRT commuter went viral and is could possibly face charges after shaming an innocent guy in social media who didn't offer her a seat. But did you know that it is not the first time she did public shaming? Karla Monique Olandesca was previously shaming "MJ Aguirre Cordero" last May.
Karla claimed that the man publicly insulted her, whistled her and called her s3xy while she was walking in public. Because of her anger and frustration, she searched the identity of the man in social media. She grabbed an image and posted it on her own Fb account. The man in the picture with his family was publicly shame by Karla.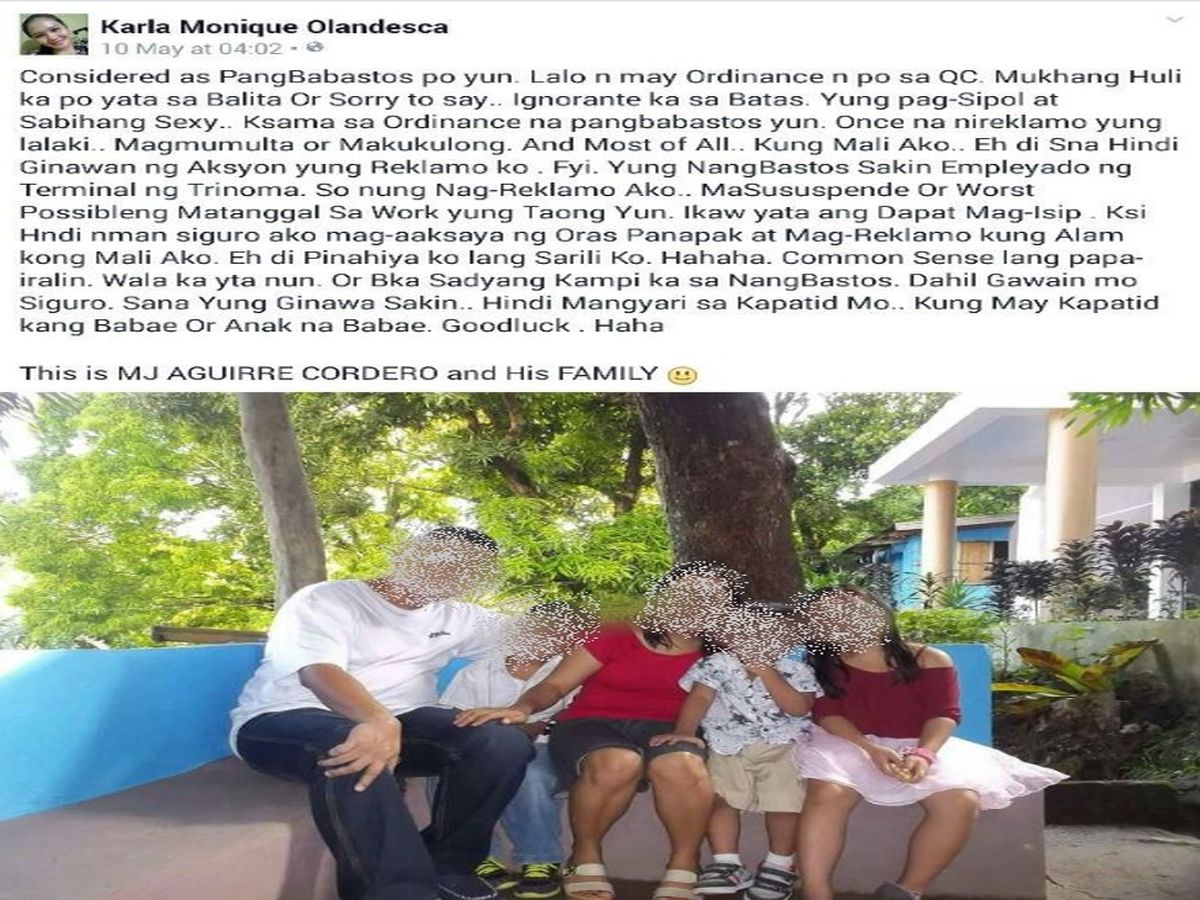 She has been bashed by Netizens after her post goes viral in the social media and was also discriminated. Her actions are a clear example of gender discrimination and cyber bullying. Her two victims of public shaming were both males. She urged in her post that a "beautiful" woman like her should be treated well by all male – the way to consider them as gentleman.
Olandesca will be possibly charged of cases such as Intriguing Against Honor – Under Article 364, Libel – Under Article 353 and Public Scandal – Under Article 155.
https://youtu.be/xbbsKUOrN70